Creating Customer-centric Curricula

Simplicity and sustainability are created when we move from role competencies and curriculum to customer centric curriculums
When looking at SAM's competencies and skillset, many of our clients struggle to integrate and connect with the diverse competency models used by the different commercial or customer facing teams. Each role often has its own curriculum, and the complexity it creates divides the customer-facing groups in the way they engage.
Having the Learning & Development function represented in the COE enables three things. 
Ensuring resources and efforts to support the strategic account managers' development in their account management skills set and personal learning journey to elevate their interactions with their most important customers. 
Taking a curriculum developed for SAM to engage and plan with their complex accounts and using the same core principles to align the overall communication and ways of engaging throughout the organization. 
Building the curriculum as a customer-centric curriculum – a curriculum that serves all commercial facing teams. Shifting from the role curriculum to create a common engagement model and account planning competency model aligned with the complexity or strategic level of the account. This helps creating alignment on how we engage and communicate. 
Collecting performance metrics & measures on the SAM role and impact of training investment. As this is a mid to long term evolution; having a way to measure the behaviours and performance impact of the SAM on the Revenue and growth is critical in sustaining the organization's attention and focus on driving this business transformation.  
The core principles used in complex accounts can certainly be used in more transactional one-on-one interactions. Principles like understanding your customer, being focused on their needs, being authentic and providing value, to name a few, are done at a different level of depth and details – but are universally useful.
It creates simplicity and focus in people's development, continuity in the career pathing and facility of personalised learning journeys.
View the Full PDF Article Here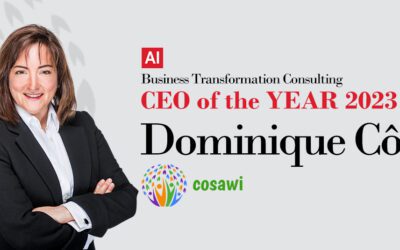 Dominique's award-winning expertise and vision have earned her the prestigious recognition of Business Transformation Consulting CEO of the Year 2023. READ MORE
read more
Back to COE - Center of Excellence