Center of Excellence: A Critical Lighthouse to Provide Successful Journey Direction & Leadership
One could argue that in today's environment that COEs (Center of Excellence) is overused. Whether you call it COE or "SAM program office",the message is the same: These enabling units are critical to your SAM roadmap's success. 
As we work with organizations on their SAM journeys, we see the impact of setting up a SAM commercial enablement structure can have on the SAM roadmap's success and sustainability. A COE serves to accelerate and ensure the needed transformation, evolution and sustainability plans.
By COE, we mean a centralized group of SAM experts and people who "get it" and who should be leveraged as the catalyst for instilling the mindset, processes and skillsets for distinctive go-to-market and customer-centric engagement models. 
These are the people responsible for the day-to-day global strategies and operational execution of the SAM roadmap and "Sherpas" of its future evolution as it grows and adapt to the customer changes.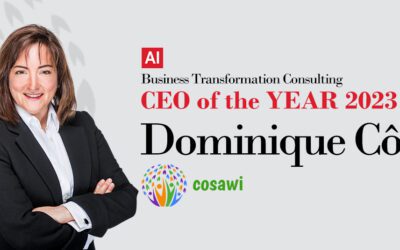 Dominique's award-winning expertise and vision have earned her the prestigious recognition of Business Transformation Consulting CEO of the Year 2023. READ MORE
read more
Back to COE - Center of Excellence